The Mollynook Films team is made up of three core collaborators, though there are many other contributors to Mollynook Film's mission of supporting artists who have disabilities. This core group work as a cohesive unit to realize the production of the short films, documentaries, and podcasts that are available on this site.
Matt: Producer, Director, Editor.
Matt's investment in the mission of Mollynook Films originates in 2012, when he was a volunteer with the For Good theater troupe. For Good is an organization sponsored by the Centre Region Down Syndrome Society, whose emphasis is giving performers with Down syndrome the chance to take center stage in a musical revue style performance. It was in For Good where he met his now collaborator at Mollynook Films, Kaleb.
Matt and Kaleb embarked on their first film project together about 7 years later, creating The Power of Love: a documentary about their efforts to make a Back to the Future fan film together (that fan film plays as a part of the movie, and is called Back to the 70s). The Power of Love's debut was at the Pennsylvania State University's annual Blue and White film festival, where Matt and Kaleb got to watch their film in a theater packed with PSU students, family, and friends. The audience erupted into applause when Kaleb appeared for the first time onscreen as Marty McFly; and that moment, and more importantly, that feeling, is something Matt wants to give other creative visionaries access to as often as he can.

Kaleb: Actor, Director, Writer.
Kaleb is an up-and-coming actor, director, writer, and all around filmmaker. His hobbies include watching tv and movies, singing, acting, and filmmaking (which is one of his strengths). He has been working with Matt Wilkinson on projects for Mollynook Films starting back in 2019. The projects he has worked on include: Back to the 70s, The Werewolf Who Loved, A Trip Into the Movies, and Blue Shadow over a Steel City.
He's passionate about acting, directing, songwriting, set design, and costuming, though acting is number one on his list. Outside of Mollynook Films, he also performs with a theater group called the For Good Troupe, and previously at the Special Olympics and Happy Valley's Got Talent. One of his inspirations is Elvis Presley. One last thing you should know about him is that he loves his family.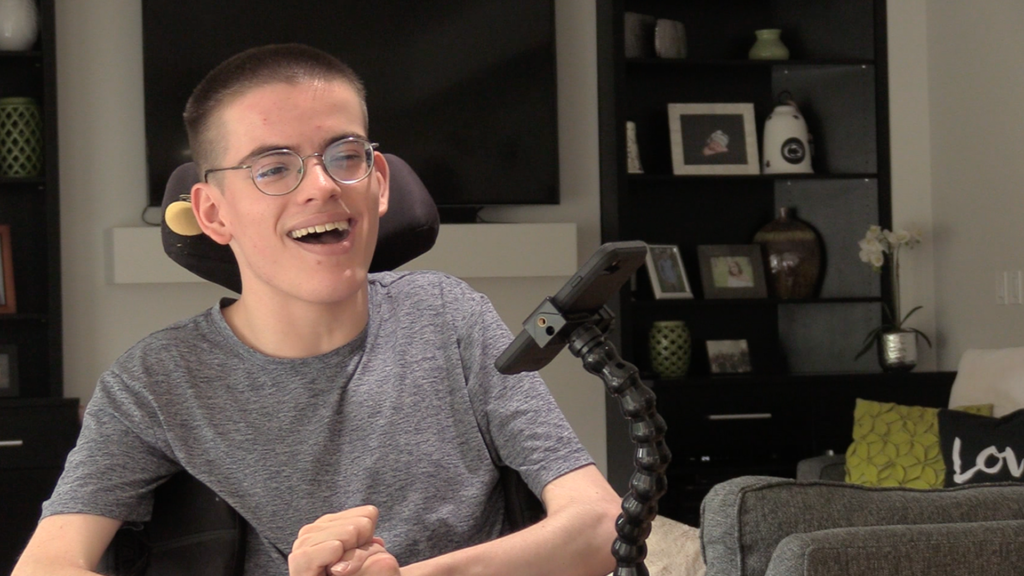 Mitchell: Producer, Director.
Mitchell is an undergraduate Theatre Studies and English major at Penn State University Park. He is interested in Shakespeare, musical theater, dramaturgy, and theater theory and history. He is a self-described "recovering actor", having now moved on to the greener pastures of producing and directing within his own production company, Sour Pickle Productions and as a collaborator with Mollynook Films. Because of his personal experiences, he is particularly invested in highlighting and advocating for the value of performance and the arts in the lives of performers who have disabilities. He also enjoys film and television, reading, and has interests spanning philosophy, law, pop culture, and theology and the intersections of all of the above.